Preferred Realtors
We encourage Realtor participation in showing our properties!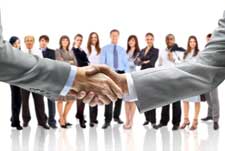 When you represent your client in leasing one of our properties, we will pay an agency commission as listed in the MLS.
We make it easy for you to get paid a commission by bringing a qualified tenant to one of our properties. Please check with the listing agent for qualifications for that property and to schedule a showing. Have your client fill out our online application form, and provide any necessary documentation. We coordinate the process from there.
We will process a prospective tenant's application within 24 hours. The property manager will be in contact with you upon approval (or denial), and to request any additional information.
Once approved, we schedule a time to sign the lease with your client. We use this appointment to go over the lease, inform them of utility requirements, and review maintenance procedures with them. Your client will be required to pay all deposits; rent will be due prior to move-in, and keys will be provided to the tenant on their move-in date.
When do you pay lease commissions?
As long as you have all appropriate paperwork turned in to our office, we get your check sent out no later than 5 business days after your client move in. If you do not receive your check, please call our admin department at 719-243-6400.
What do I need to do to receive my lease commission?
We need a copy of your brokers W-9 (link to copy of W-9).
Please note, we send all commissions directly to your broker for disbursement.
How do I show a Cornerstone property?
As a licensed Real Estate Broker, you may conduct showings of our properties. Please contact the listing agent (or our office) to arrange to receive the appropriate code for the lock box and schedule your showing. Please note that you MUST personally show the unit in order to receive a commission. Do not at any time give our lock box codes to clients.
How do I receive a copy of your available properties?
All our available properties are listed on our website: www.callcornerstone.com
Inquire Today