Denver Property Management
Let us manage your Denver rental property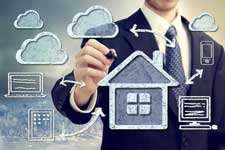 We offer a full range of property management services tailored to you as an investor, homeowner, or landlord. We have an extensive portfolio of single family homes, townhouses, condos and apartments in the Denver area.
Benefits of using CornerStone Real Estate Team
No hassle management – hands-off for you, the owner
Monthly owner statements, delivered to your inbox
Online Owner Portal Access
Industry leading marketing tools
24/7 maintenance request handling
Prompt Response to Tenant Requests
Low vacancy rate
Low time on market
Industry specific local knowledge
Members of the Council of Elite Property Managers and the National Association of Residential Property Managers (NARPM®)
What we do as your Denver property manager:
Fill your vacancies, quickly
Actively market your property across multiple websites
Handle all tenant inquiries
Conduct a 5-part Credit and Background investigations
Application processing
Lease signing
Full service repairs and routine maintenance
Rent collection
Accounting
Coordinate evictions if required
Inquire About Our Services
Property Evaluation
+
Your property manager will provide you a comparative market analysis for your property.
Property Showings - all our showings are done by Realtors in our company. Our property managers are all licensed real estate agents.
Move In/Move Out Inspections - we do move-in and out inspections. We take 25 or more photos of each property to document the condition. Additionally, the tenants fill out a Condition Report at move-in, which we use to establish the condition of the property at their move-in date and hold them to that condition report upon move-out.
Maintenance - We have 24 hr coverage for emergencies, and have licensed, insured contractors do the work.
Marketing
+
Active marketing - we will market your property on our website, the Pikes Peak Multiple Listing Service (MLS), ppar.org (local listing site) and through our property management software (Buildium) which exports to Zillow, Trulia, Hotpads, Rentals.com, Realtor.com, etc.
Tenant Screening
+
Tenant Screening - we conduct a 5-part credit and background check: we review credit score and payment history; conduct tenant verification with previous landlords (two previous, if available); confirm employment and income; conduct a criminal background check and sexual predator background check. We can discuss credit score requirements for your property. All our applications are done online, through our website, and we typically receive the results in less than a business day (all but the responses from previous landlords, which may take a day or two at times).
Security Deposits
+
Security/Damage Deposits - We will hold the tenant's security deposit in an escrow account; at the end of the lease, we provide the tenant with an accounting of any expenses incurred (repairs, cleaning, etc) and send the remainder of their deposit back to them. If the former tenant would owe money for repairs, past rent, etc. - we will work with them in setting up a payment plan if they contact us within 30 days. If they do not, then the account is sent to collections
Lease Preparation
+
Leases - we have a very detailed lease - 9 pages, plus another 10 pages of addendums.
Accounting
+
Accounting -We provide owners with a monthly statement, year-end statement, and 1099 for tax purposes. You can have access to your property account through our management software, so you can pull reports, check on payments, review expenses, etc, as you wish during the month/year.
Denver Area Information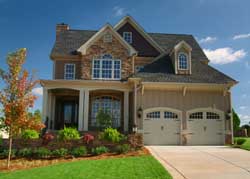 With Denver experiencing so much growth, the large scale transportation projects it was undertaking needed to be successful. Fortunately, T-REX was completed in November 2006, 22 months ahead of schedule. The success of T-REX led to public support for the FasTracks expansion project in 2004. These projects helped to alleviate the some of the worst traffic congestion in the metro area, allowing for continued growth.
Through the late 1990s the majority of Denver's economy was concentrated in a few key sectors: energy, government and the military, technology, and agriculture. Over the next decade Denver and Colorado attracted new industries and the Colorado Office of Economic Development and International Trade (OEDIT) says the state now has 14 core industries including health care, financial services and tourism. This diversification of the economy helped cushion the city and state from the global recession of 2008-2010. The fact that Denver's tax base is made up mostly of sales and income tax meant that it felt the economic downturn faster than others, but this meant it also recovered more quickly, helping Denver weather the recession better than many other U.S. cities reliant mainly on property taxes. Source From Wikipedia