Cornerstone provides expert
property management services
for Colorado Springs and surrounding areas including Fountain, Widefield, Manitou Springs, Monument, and Denver. Today, we want to tell you why you should choose us to take care of your investment, whether you have a single family home or a multifamily complex.
Property Management Knowledge and Experience
I started in the property management business in 2008, when I began managing my own rental property. I was soon contacted by a number of friends and family members who were looking for new management because they were unhappy with their current company, or they were bringing a new single family home onto the rental market and needed a manager. The more property management I did and the more I learned, the more I enjoyed it.
Military Background and Service-Oriented
We are a veteran owned and operated business. All of the former military members on our staff have more than 100 years of combined military service. With that, we bring the skills, values, and work ethic we developed and learned in the military. You get an experienced team of people who are focused completely on property management.
Successfully Managing Diverse Properties
We currently manager just over 300 units, including two apartment complexes with 50 units each, 100 investment properties like duplexes and triplexes, and more than 100 single family homes. Our average rental rate is $1,535 per month for a single family home. We do manage a range of properties, so we are experienced taking care of efficiency units that go for $400 a month up to single family luxury homes that rent for over $3,000 per month.
Keeping Your Costs Low
Typically, we are able to lease a single family home before the current tenants leave and end their lease. That results in a faster turnaround time for you, and less rental income that's lost. Our tenant renewal rate is 55 percent, which means the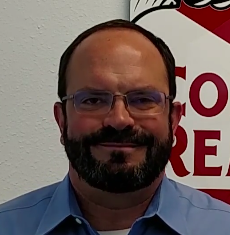 majority of our renters stay and renew their leases. Keeping a good tenant in place reduces your turnover costs.
All of our property managers are licensed real estate brokers in Colorado. We have a full support staff, and an outstanding network of vendors and contractors.
If you have any questions about the services we can provide, please
contact us at Cornerstone Real Estate Team
.